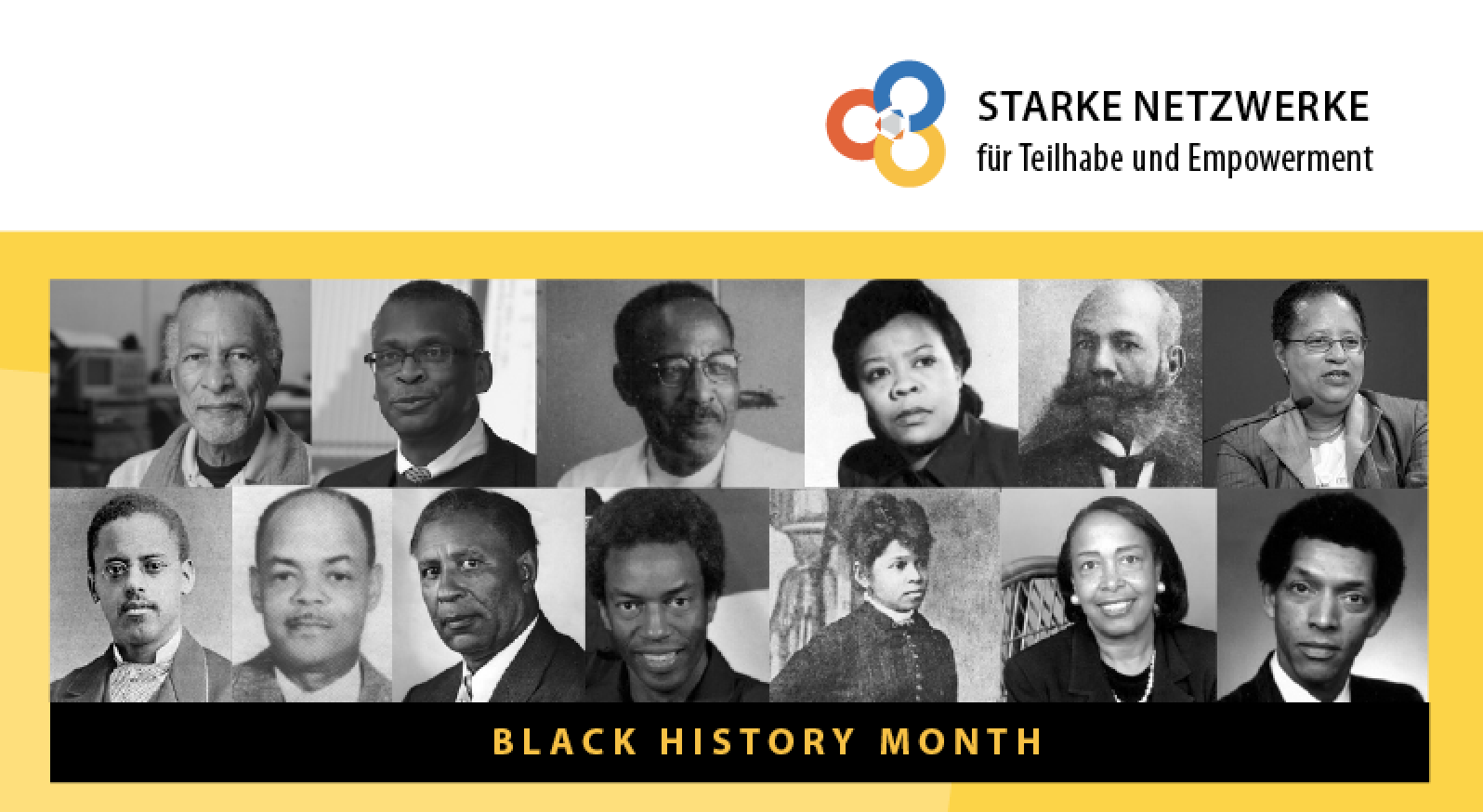 Contributions to science
Dear friends and colleagues,
Like many other areas, knowledge production has not remained untouched by the effects of Eurocentrism, which spread through some formative phases in world history such as colonialism. On the occasion of Black History Month we want to break this narrative, which also affects Germany, and give you the opportunity to get to know some important black figures who have marked the world with their extraordinary achievements and made a major
contribution to the development of human history.
We will cover different areas such as literature, science, technology, art, music,
religion and discuss the following questions:
 Why are black scientists from different continents underrepresented in science?
 How can we empower children beyond their academic career and help them get interested in areas that
are not diverse?
How can you popularise "black" knowledge?
You are cordially invited to participate and we look forward to your registrations. Due to the current pandemic situation, the event will take place online.
Zoom meeting
Date: 25.02.2021 · Time: 16 : 00 -18 : 00
Kindly send your name for registration to the following
email address: starketzwerke@narud.org